Our Firm
Leader Capital was founded by John Lekas in 1997 and began managing fixed income mutual funds in 2005. The firm is based in Portland, Oregon and is 100% employee owned. ​Founder John Lekas is an Oregon native. He grew up in Portland, Oregon and attended the University of Oregon studying finance. He paid his way through college by fighting forest fires and working on fishing boats and in lumber mills. After landing a broker job at A.G. Edwards & Sons in 1986, Lekas studied the markets and worked his way up to portfolio manager at Smith Barney and eventually opened his own investment advisory. In 2005, his career took another twist when he opted to move away from individual accounts and launch a mutual fund. The company has not looked back as it is entering its 13th year of business in the fixed income mutual fund space.
John E. Lekas
​​President, CEO, & Senior Portfolio Manager
Mr. Lekas began his career at A.G. Edwards & Sons in 1986. In 1993, he entered the Portfolio Management Program at Smith Barney. In 1997 he started Leader Capital Corp, a Registered Investment Advisory and Broker-Dealer. Mr. Lekas has over 20 years of investment experience and has managed fixed income securities on a discretionary basis for over 17 years.
Ethan Lai
Portfolio Manager
Ethan joined the Leader Capital team in May of 2016 and has immediately made an impact. He was previously working at Goldman Sachs Investment Management Division as an Analyst. He also worked as an Analyst in Fixed Income for SunTrust Robinson Humphrey prior to that. Ethan graduated from Georgia Institute of Technology with a B.S. In Mechanical Engineering. Ethan is an avid runner and cyclist while also being a dedicated father and husband.​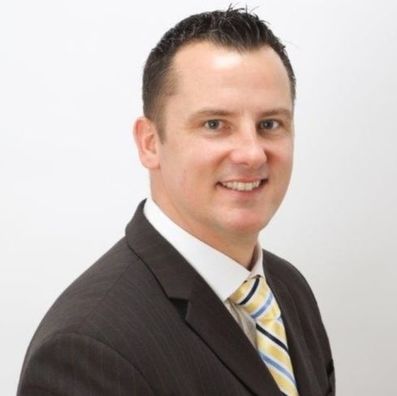 Shane Scott
Sales Manager
Shane joined Leader Capital in November of 2008. He attended California State University of Sacramento, where he played football and earned his Bachelors of Science in 1999. Now residing in Orangevale, California, he enjoys staying active by playing basketball and spending time with his wife, Amy, and two children, Preston and Siena.
Contact Shane:
​Email: shane@leadercapital.com
Phone: (503) 445-0030
Candy Dillon
​Senior Operations Manager & General Principal
Candy joined Leader Capital in 2000. She has over 20 years experience in the financial industry. She graduated from Hope College in Holland, MI.
Working at Leader Capital
Leader Capital harbors a welcoming and unique office environment. We offer competitive pay structures and benefits.
Leader Capital is always interested in hearing from experienced professionals who can help our company grow. If you would like to submit a resume for consideration, please click here to submit your cover letter and resume.
We want to hear from you!
Open Positions
Wholesaler
Seeking wholesaler to market three mutual funds. Cultivate relationships with Registered Investment Advisors (RIAs), financial planners, family offices, broker/dealers, consultants, and other institutional clients throughout a 5 state territory.
American Diabetes​
Boys & Girls Club of Oregon
Bridlemile School
Cascade Aids Project
Central Catholic High School
Citizen's Police Retirement Fund
Columbia Youth Basketball
Community Transition
The Dimon Institute
Doernbecher Children's Hospital
Friendly House​​
​Fulton Park
Great 48 – Boys Basketball
Holy Trinity
Jesuit High School
Junior Achievement
Juvenile Diabetes
Susan G. Komen Race for the Cure
Loaves & Fishes
​Oregon Food Bank
Maui Music Conservatory
Muscular Dystrophy
National Law Enforcement Officers Memorial Fund
National Multiple Sclerosis
Hike4Hope
The Funds are distributed by Ceros Financial Services, Inc., Member FINRA/SIPC. Leader Capital and Ceros are not affiliated.